Developer: Steve Gabry
Platforms: PC/Mac/Linux, Switch
Released: 2016
What's it about?
Sally Face is an indie horror puzzle game that follows a ten-year-old boy named Sal as he attempts to solve a murder in the apartment building into which he and his father just moved. The story is being told by an adult Sal, to his Mental health councilor.
What did I think?
Sally Face is well done, compelling, and visually interesting. It heavily reminded me of games like Fran Bow and Little Miss Fortune., which are two of my favorite games. It has the same style and overall feeling to it.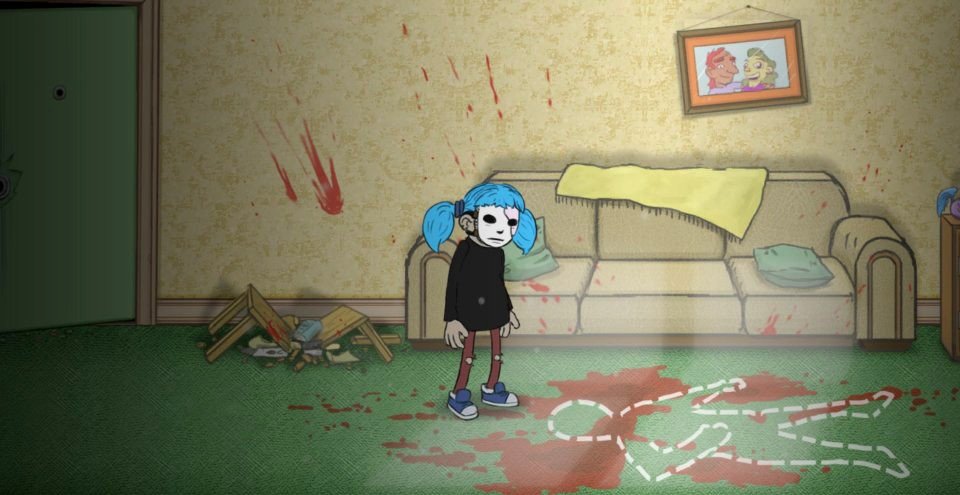 The puzzles were challenging, but not too difficult for me, so it should be a breeze to most people.
The only downside to this game that I can think of is the fact that I wish it were longer. I finished the game within two hours.
Considering it was made by just one person, I think it's Fantastic.
Oh! and it can be played one-handed with just keyboard.
Would I recommend it?
Absolutely yes. it's one handed accessible, has a compelling story, and interesting characters and art style. I would give it a 9/10 overall. You can Find Sally Face on Steam, itchio, and GameJolt. Enjoy!