March is brain injury awareness month! With brain injuries can come paralysis on one or both sides of the body. For example, my brain injury affected the left side of my body, so I only have one working hand. Here are my top ten favorite games to play one-handed.
10. Planet Coaster
This game can be a little frustrating one-handed, but it's doable. You just have to take your time and learn the controls. Don't skip the tutorial, like I (and Arin Hanson) often do. In no time, you can build the best amusement parks in the world with just one hand!
9. Fran Bow
This creepy game would be higher on my list – it's one of my favorites of all time – except that my brain injury also affected my vision and this point-and-click adventure requires a lot of reading and precise clicking.
8. Game Dev Tycoon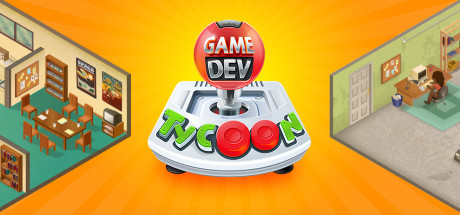 This was the first game I beat after my Stroke. Game Dev Tycoon only requires a mouse to play. You create games to try to make as much money as possible, by choosing genre, system and how much work goes into each stage of development. You also test your management skills by delegating tasks to the people best suited for them. It can be rather addictive.
7. Arcade Spirits
This visual novel dating sim indie game is one of my favorites. You only need a mouse to play. It would be higher on the list if not for my vision impairment. It's gorgeous and well written with real soul.
6. Dream Daddy
Speaking of Arin Hanson, I had to include Dream Daddy. It's one-handed accessible AND trans-inclusive! this can be played on PC with just a mouse, as well as on mobile. Again, there's a lot of reading involved, as it's a visual novel-style dating sim. I love it though. But fuck Hugo for rejecting me.
5. Monster Prom
Keeping with this theme of visual novel-style dating sims, I cannot forget the utterly hilarious Monster Prom. Being multiplayer, you can share the reading with friends. As always, it only requires a mouse to play.
4. Pokemon: Sword/Shield
This Switch exclusive has a one-handed mode built in! all you have to do is go into settings and turn on the "Casual" controls. It's super easy and doesn't affect the gameplay at all. Props to Pokemon for being accessible, even if unintentionally.
3. Pokemon: Let's Go
This Pokemon game doesn't even have a two-hand mode. The entire game is played with just one Joy con. Yay accessibility!
2. Stardew Valley
You may be thinking, "But Vanri, Stardew requires mouse and keyboard!" You would be correct, but someone created a mod that allows you to move around with your RMB. This allows you to play the game 99% with just mouse. The only thing you need keyboard for is to bring up your menus, and the game is slow-paced enough that you can take you hand off the mouse for a few moments to do that. Instructions to get this mod are found here.
1. Animal Crossing: New Horizons
With the Nintendo Switch's ability to remap buttons, it's easy to change ACNH into a one-handed game. I restarted my island to give myself a relaxing project through my recovery process. My island is my happy place. That's why ACNH is number one on my list.
Do me a favor: let me know of any other one-hand accessible games that you know of on PC and Switch, and I'll check them out! Also, learn more about brain injuries this month, if you can. Not many people know how much they can affect people.