Everyone knows that I am a big fan of Webtoons.com, with a subscription to over 150 comics. Here are some of my favorite completed comics.
'On her way to an arranged marriage, a haughty princess is ambushed and held captive by bandits until she is rescued by a tired, hungry and pissed off soldier. All the accidental knight-in-shining-armour wants is to get some sleep after returning from the battlefield – but having a beautiful princess in tow is making it very difficult for him to do so, in more ways than one.'
This was a favorite of mine for a long time. However, the ending is a bit rushed. The artist, Lilyduck, could no longer continue the comic on top of their other endeavors, but they gave us a satisfying ending and that is all I can ask for. 
'After being declared clinically dead, traveling salesman Ed Zamsa tries to go on with his life regardless of his strange condition. As if things weren't hard enough without being dead.'
I learned about this comic by reading Apocalyptic Horseplay, another comic by Boardman. It's a cute adventure that made me very happy. It takes, what I think, a more realistic approach to the situation and introduces us to characters that we run into again in the author's other comic. This made me want to cuddle the comics all the more.
'Follow the journey of the world's greatest paranormal investigator – Oscar Zahn. Friend to lost souls, enemy of evil, he may lack a body but that doesn't mean he's missing a heart!'
Tri Vuong puts together a very well written tale of the odd and mysterious. You are taken on several adventures with Oscar as he tries to save humanity from the shadows. The ending felt a bit awkward to me but was a wonderful tale none the less.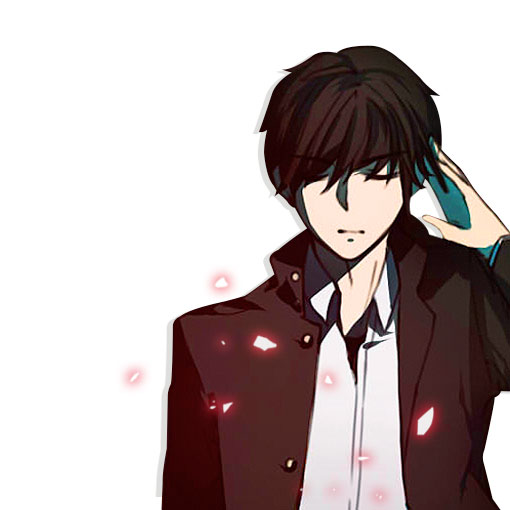 'Fear is a powerful emotion that can end up overtaking one's life. Leon thought he knew that. But when he's thrown into the demonic realm that Catharsis governs over, he'll learn that there is more to "true" fear than he could ever have imagined… But will he learn how to face it?'
This comic takes you on a wild ride. Filled with a rich history that leaves you yearning for more! Every time I felt like I had an idea of what was going on they threw me for a loop. I really hope that Ahniki has more in store for us from this rich and unique world.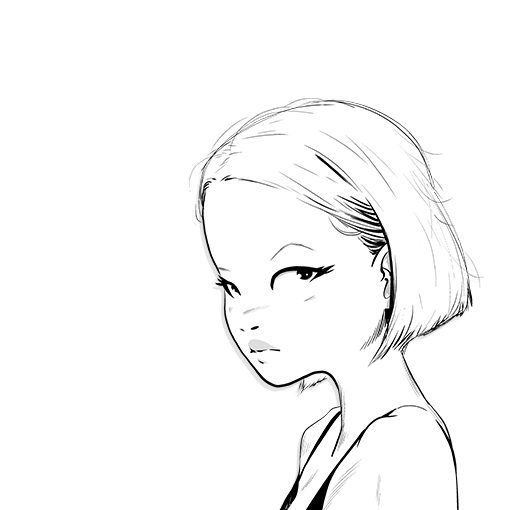 'After a tragedy, Sarah's conviction to never lose another loved one drives her to discover a formula for eternal life that provokes a fatal crisis'
I adored this comic for so many reasons. Greyscale artwork with reds. The rich characters that you connected with. The story, the heartache, the message. All very well done. It is a drama with horror elements that I highly recommend.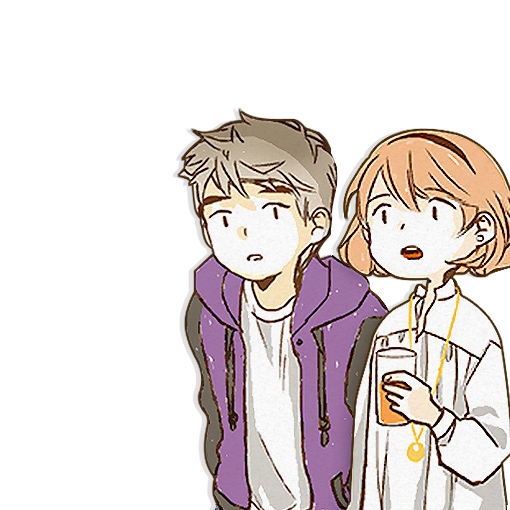 'The boy next door, friends for life, is actually a werewolf!'
Super Secret is super cute, weird and so much fun. I find myself loving all the characters surrounding the main character more than the main character at times. It is a wonderful tale that I loved the whole time. I may even read this one again.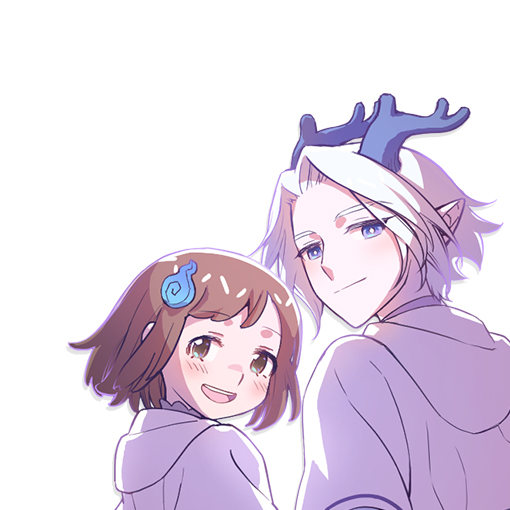 'Do you want a refund on your life? Start earning karma at The Refund High School to reincarnate as an ideal version of yourself.'
LICO, the author, provided such an adorable idea here. Going to school to prove that you are good enough to reincarnate into a new life. I loved it. Again, didn't love the main character all the time but all of the supporting characters are so rich and full of life that I loved them immensely. It's a long journey with an ending that will sit with you forever. Bring tissues.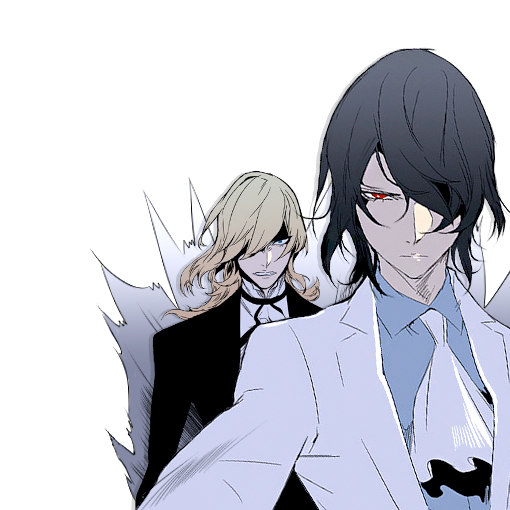 'Rai wakes up from 820-years long sleep and starts his new life as a student in a high school founded by his loyal servant, Frankenstein. But his peaceful days with other human students are soon interrupted by mysterious attackers known as the "Unions".'
I devoured this comic! I stayed up late into the night, many times, delighted with all of the characters. Loving Rai and his friends more than I thought possible. Being brought to tears more than once. Laughing out loud and devouring more ramen thanks to his obsession. With over 500 episodes that spawned a Manga AND Anime, neither of which I have enjoyed at this moment. They even have their own wiki page. If you love vampires, please give this amazing comic your attention.
Ok, I know you are confused. There is no Number 2. I love these both so much they are both equally amazing and deserve the Number 1 spot.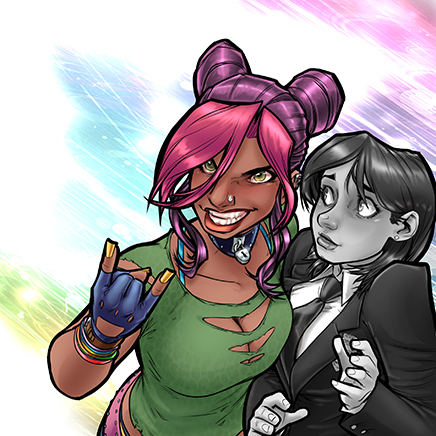 'Urban fairytale of gray vs color in a world of monsters, romance, and epicness! Within the world of gray lives a singular girl. Normalcy is a prison. Everything changes when a colorful band of rebels explode out of nowhere, blasting through the city streets. Swept up in their struggle, she finally finds the one thing that has always eluded her – purpose. Updates every Wednesday.'
Comfort and Adam are incredibly talented (and I've had the pleasure of gushing at them about it) and brought home a story that will always be with me. I am even purchasing the Graphic Novel from Amazon so that I can always keep it with me and even share it with others. The tale is rich, full of love, characters you want to protect forever and I was up late just sobbing. I don't have the words to describe how amazing this story is. It's definitely one you have to read. I am also reading their other comic The Uniques, waiting for Season 2 to start!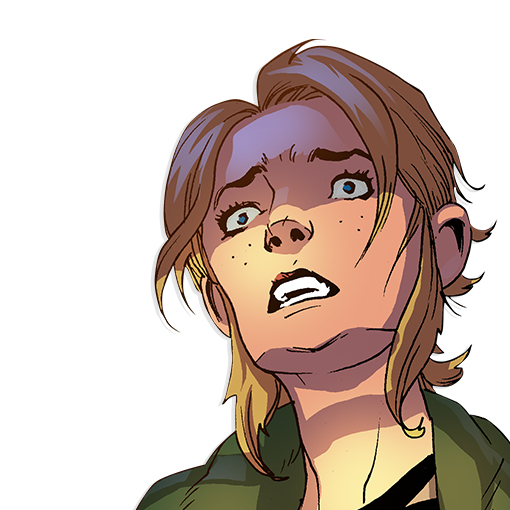 'Dents is an apocalyptic journey to the year 2111, where more than half of the world's population has been wiped out by an ancient plague. After a vaccination is developed, there is a massive increase in the birth of identical twins possessing extraordinary powers, known in society as "Dents." Following an incident at school, Eleanor learns that she herself is a Dent, separated from her twin at birth, and is quickly swept into an underground society of other Dents trying to survive. Dents will be back with a brand new season!'
I'm not going to lie. I typically don't read post-apocalyptic unless zombies are involved. I think I was having a bout of insomnia and looking for something to read came across this. I was immediately enthralled and had trouble putting it down. The range of feelings that I had, the characters, the message, the story. Not to mention the beautiful art. It really has it all. Hold tight to your heart and bring tissues for this incredible ride.
What are your favorite completed webtoons?