Wicked Willow is a LGBTQIA+ Visual Novel about Witches created by T.F. Wright funded by Kickstarter and released June 2nd 2020. I was given a review copy that I streamed on Real Women of Gaming's Twitch channel.
If they call me wicked for following my heart, then so be it. Awaken your inner witch, pursue forbidden love, and unlock your destiny in this visual novel adventure, with 8 unique plot paths.

Steam Description
I cannot contain how amazing this game is. I had the best time playing it and I cannot recommend it highly enough. I found myself impatiently waiting until the next stream so that I could play more. I have even gotten all but one ending.
Firstly, as a streamer doing a visual novel I was pleasantly surprised to find the whole game to be voiced! Of course the acting is spot and the voices add so much to the characters. Not to mention the artwork is stunning. The characters, the details in the scenes and choices cards are all incredibly done.
So lets talk about the story. I have to admit that every time I felt I knew where the story was going it took a completely different turn and surprised me. That alone gives it an A+ in my book. It also touches on some serious topics, things that we need to address and do something about. I would love to touch on the range of emotions and topics but I don't want to spoil an ounce of this incredible game. I experienced more emotions than I am used to while playing a video game, honestly. It challenged my own views & judgments. It pushed me to make difficult decisions and see the consequences out. Magnificat.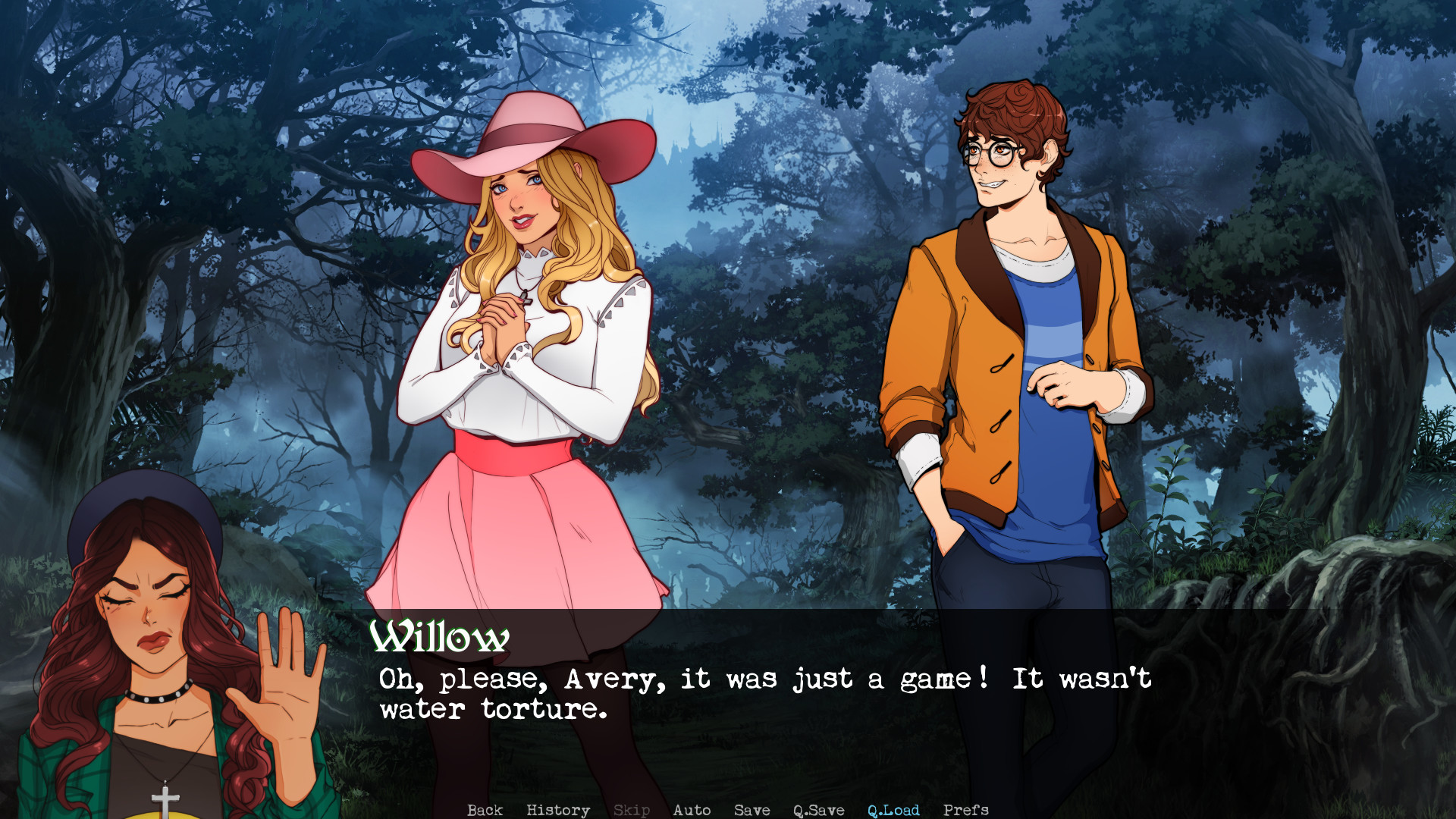 I cannot recommend this game enough. I recommend it for everyone honestly. You like a great story? Play it. You have a friend who is LGBTQIA+? Play it. You want to play an amazing queer witch game? Play it. Want to support an indie developer who put together a great game? Play it. Whatever the reason, play this game and see all eight amazing endings.
Get this game on Steam only $19.99