I love Horror. I don't think that's a shock to anyone. I've avoided a lot of horror games for various reasons, mainly because I'm a bit high strung and anxious. Reason for that? I live with Complex Post Traumatic Stress Disorder (c-PTSD), it comes with anxiety.
When I started my stream with The Blair Witch game, everything was fine. I was a bit anxious because I was going in a little bit blind. Don't worry, I won't spoil anything important. I explored and got confused, but as I roamed the woods the main character loses sight of his dog and begins to have a PTSD episode.
Most people won't think anything of it. It's just a stressed moment for a video game character. However, to me, it's much more than that. I was unaware that he had PTSD and if I were aware I wouldn't have started playing it. I confirmed with the chat that he did indeed have PTSD and apologized to everyone and switched the game. Had it not been for Vanri sitting in voice chat with me (to help ease my anxiety) suggesting that I stop playing, I may have tried to force my way through the game.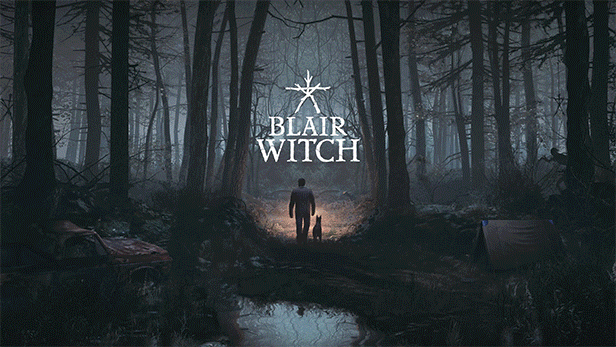 That would have been a terrible idea. My anxiety was high from watching him have this episode and as I continued on to look for the dog, it was getting worse. The visual effects were wonderful because his panic attack looks and sounded like mine. If I had continued further I probably would have been triggered into a panic attack or worse. So I jumped over to State of Decay 2 for the rest of my stream. 
The next night I decided to try Alien: Isolation. I was trying to get back into horror games and I've heard amazing things. About 2 hours in, I was overwhelmed by the atmospheric noise. I could feel a panic attack rising and I had to stop playing. Was there anything wrong with the game? No! The problem lies with my mental illness. I stopped playing the game and went back to State of Decay 2. 
You see, I like to think that I can do anything, but I have limitations. We found one when I played through Layers of Fear, an amazing game that I will always recommend. The subject matter was a lot more closely related to my own trauma than I realized. I wasn't even aware that my attitude had changed toward everyone around me, but they pointed out that I was extremely agitated and my anxiety was high until I finished playing the game. So from that point forward, we had to look for specific elements in my horror games. If it wasn't a first-person game, Vanri would play the game first to make sure that there wasn't anything triggering in the storyline.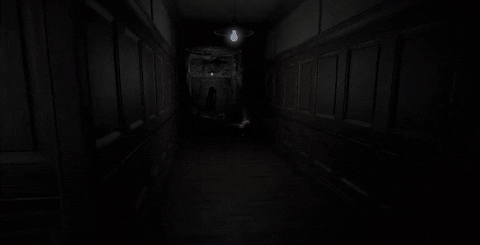 I assumed that it was the only thing I had to worry about, but to be honest, I didn't even check to see if that was present in Blair Witch. Now, watching let's plays or streams of these games are fine, but playing them is different. It's the difference between watching and experiencing. It's more immersive. I'd watched Layers of Fear on YouTube and Vanri's playthroughs of it. I knew the story, but experiencing it was hard. I am lucky it didn't bring up anything worse, like flashbacks. 
So a little extra medication this week and a hard lesson learned. There is a reason I don't play horror games in which I can't fight back. I'm not invincible and I have very real limitations. I need to research these games more before I jump right into them because I don't want to trigger myself, whether I'm on stream or not. I have to make sure that there isn't abuse, the characters don't have PTSD or other mental disorders that could trigger mine, there isn't abundant (though very well done) noise triggering anxiety.

More than that, I need to be okay with stepping away. I need to be okay with setting down the controller (figuratively) and putting myself first, putting my mental state first. To drop the tough act every now and then to ensure better mental wellness for myself and those around me. At the end of the day, that is my responsibility. I never know if something could trigger me, but how I handle those situations speaks volumes about the progress I've made and my self-awareness. I'm also thankful to have such amazing support that helps me make these decisions.
Again, and I cannot stress this enough, I am not upset at any of these games. It is not their fault that I was triggered. I am 100% responsible for my mental health in this regard. I view it the same way as a food allergy. Ask before you eat, just in case. Does this have nuts in it? Does this have abuse in it? 
So from now on, I will look into my horror games more. If everything seems okay, then I will play it, but if I am triggered I will allow myself to step back and stop playing. My community and viewers will understand and at the end of the day, I am more important. 
Are there any amazing games out there that have triggered you or things you should watch out for? Better yet, have a horror game to recommend that is void of my triggers? Let me know in the comments, but for now, back to Prey!