Do you wish every weekend could be TogetherCon 2022?
Are you looking to stay connected with the awesome creators and their content?
Did you have to skip a panel for AFK responsibilities?
Well, we've got you covered in this #TogetherCon2022 recap post.
It's… got… everything:
Sponsor Info
Indie Game Showcase
Panels At-A-Glance
Vendor Stalls
So grab your convention hoodie and snuggle up to reminisce.
A Word From Our Sponsors
CASTT Gamers
A community of spirituality and mental wellness centered nerds.
CASTT is committed to helping professionals learn and build their skills in the facilitation of intentional tabletop gaming.
EO Geekdom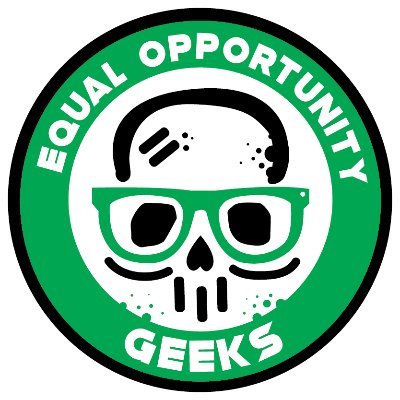 Gaming spaces founded with the express purpose of celebrating diversity.
EOG is a group at the intersection of gaming interests and identities. Come share geekdom with other amazing people!
Those Meddling Kids
Just a couple of friends who love horror so they started a podcast.
Get cozy and enjoy a panel-hosted movie. Have they already watched your favorite? Catch the re-run of their shenanigans everywhere podcasts are available.
The Bodhana Group
A non-profit agency that uses tabletop games for education skill building and therapy.
Interested in applying TTRPGs professionally? They provide training, consultation and direct services. Come visit their Save Against Fear convention every October in York, PA.
Indie Games Showcase
Rise Home Stories: Dot's Home
A group of multimedia narrative projects aimed at validating the experiences of every BIPOC generation.
Their groundbreaking collaboration aims to reimagine our communities by transforming the stories we tell about them.
T.F. Wright
A writer, indie dev, and long time friend of RWoG, T.F. Wright is a master storyteller and advice giver. Whether you're pirating the seas or being wickedly Willow you'll experience a story that feels tailor made just for you.
Panel Resources
Check Out Our Vendors
Zombie Vibez Creations
If you like all things nerdom you'll love all things Zombie_Vibz. You name it, she's tried it: custom designs on wood, windows, picture frames, and even furniture restoration.
All their art is hand drawn and painted. Check out their work on Instagram and get in touch about ordering your badass commission.
Weird Giraffe Games
Check Weird Giraffe Games out for your next cute, replayable, thematic, surprisingly deep games.
Best of all, Carla (who runs Weird Giraffe Games) is an incredibly supportive, outgoing gal who uplifts the community and shares her knowledge at every opportunity. How do we know? Her TogetherCon envoy Beth told us so!
Fantasy Author N.M. Santoski
Few things are more intellectually intimate than creating fantasy worlds together. That's exactly what N.M. Santoski, the pen name of a married couple in Pennsylvania, does.
Besides each other, there's nothing they love more than immersing readers in their stories. So go ahead and check out their works on Kindle Unlimited. .
9th Level Games Shop
Award-winning game design meets all inclusive TTRPG services meets board and card games. 9th Level Games offers content for every gamer with their unique blend of humor, playability, and novelty.
Try out their polymorph platform to create your next elegantly simple yet satisfying TTRPG. The best part is there is no math required (or even allowed); making gameplay flow smoothly and organically.
Kestril's Rhythm & Groove
A writer of many things whose works speak for themselves, Rommy has many a read along on their Instagram. From Japanese yokai to mushrooms and faeries, Rommy has written something for even the most curious of minds.
You can find a plethora of their spookily spectacular stories and poetry on "Kestril's Rhythms and Groove."
Kupo's Twitch Emotes
Good-hearted, geeky, and gay, Kupo is the artist behind quite a few emotes and sub badges you may have seen on Twitch.
His work can even be seen on our very own CrymsonPleasure's stream. For pricing and consulting on a commission
Game-On Custom Designs
Level up your glassware collection with one of Wicked Nova's etched creations. Not only are there tons of gamer and pop culture references to choose from, you can also request custom glasses as well.